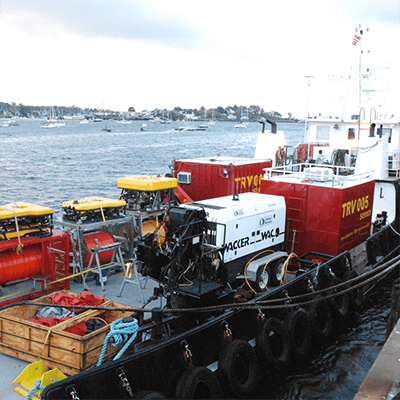 Watch the video above to see our crews in action.
Off-shore Marine Support Services
Miller Marine Services offers the capabilities of providing or supporting offshore services for wind farm development, geophysical surveys and construction support for vessels and crews. We also offer the capability to help lay submarine cable, pipeline installation and more. At Miller Marine Services, we also provide torpedo recovery. Call us at 631-331-5336 to learn more about how we can help you.
We welcome colleges, universities, marine research and data collection projects. We can ferry and assist with your mammal observation platforms, pilot transportation, launch service, stores and spares deliveries. We also provide vessels and crews for multiple types of marine constructions and environmental support. We are certified and capable to manage oil spill response remediation and services for salvage. We have also managed beach erosion and island restoration projects. If it's an off-shore maritime project - we've done it.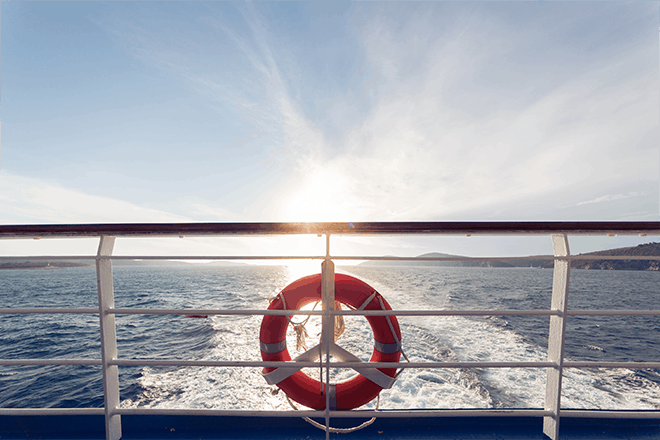 Marine Services For All Industries
Wind farm development and construction support vessels and crews
Launch/stores and spares delivery
Horizontal directional drill, Bentonite monitoring and recovery
Towing and salvage
Oil spill response, environmental & safety monitoring
Fuel, potable water and supply delivery
Crew boats and crew change support vessels
Movie production
Academic/college research
What We're Capable Of
Geophysical/hydrographic survey support vessels
Core and sampling data collecting support vessels
OSV, utility vessels, crew boat and work boat services
Submarine cable and pipeline support for installation and repair
Grapple, route and range clearing
Dive support vessels and 4-point mooring
Marine construction support vessels
Torpedo recovery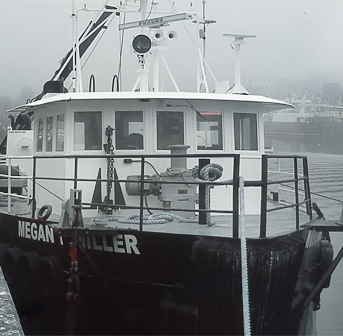 Miller's Personnel Are 40-hour
HAZWOPER

Trained.

Which means we are certified in oil spill response operations: including boom and oil spill recovery operations.