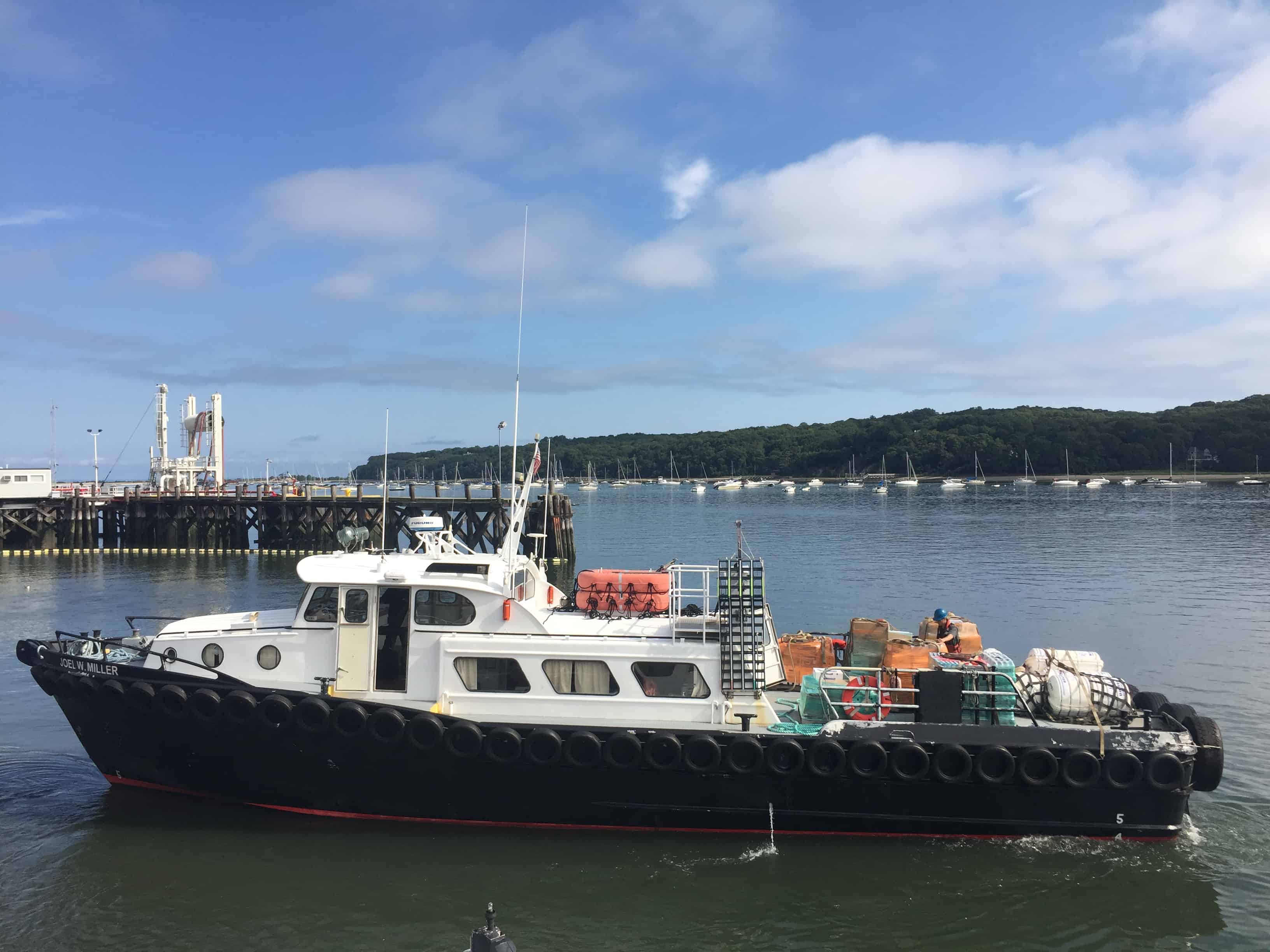 Understanding Marine Vessel Maintenance: Tips and Best Practices
July 6, 2023
Long Island's #1 Marine Company
---
Vital Marine Services All Vessels Require
Welcome aboard! If you're in the maritime industry, you know that in order to ensure smooth sailing, safe and efficient operations are an absolute must. Whether you own and operate a commercial shipping fleet owner, you manage a marine business, or you're a private boat enthusiast, having access to essential marine services is crucial, not only to ensure safety but to safeguard your investment. In this blog post, we will explore the key aspects of marine services that contribute to safety, efficiency, and success in Long Island's waterways. From boat maintenance to emergency repairs, as a leading marine company, Miller Marine Services is committed to providing comprehensive solutions for all your maritime needs.
Marine Services: Why They're Important
Keeping your vessel in optimal condition is the key to safe and efficient operations at sea, and effective marine services are the backbone of any successful maritime operation. From routine maintenance to emergency repairs, these services keep vessels afloat and businesses thriving. When your ship is in top condition, you'll have peace of mind knowing that you can navigate through challenging waters safely. Miller Marine Services understands the unique demands of Long Island's marine industry and delivers tailored solutions for every client. We offer a wide range of marine services to cater to every aspect of vessel maintenance. From routine check-ups to major repairs, our highly skilled and experienced technicians use state-of-the-art equipment to ensure your boat is always in top-notch condition.
Routine Maintenance and Repairs

Proper maintenance and timely repair of vessels are vital for their longevity and efficient performance. Regular inspections, servicing, and upkeep ensure that your vessel operates smoothly and avoids unexpected breakdowns. Miller Marine Services offers comprehensive maintenance services for various types of marine equipment, including ships, boats, and yachts, keeping your ships seaworthy and minimizing downtime. Should you encounter any issues, our skilled technicians promptly conduct repairs so you can get back out on the water without delay. From routine inspections to emergency repairs, our marine company will ensure that your vessels are in top-notch condition, reducing downtime and maximizing productivity.
Cutting-Edge Navigation Technology
In today's fast-paced world, technology is constantly evolving and impacts every facet of our lives, and the marine industry is no exception. In the modern maritime world, navigation technology plays a crucial role in ensuring safe and efficient operations. Miller Marine Services stays ahead of the curve by adopting cutting-edge technologies. Our full-service marine company can equip your vessels with the latest tools, such as advanced GPS systems, radar, and electronic chart plotters to provide accurate and real-time information. With precise navigation tools, you can navigate the waters around Long Island with confidence, avoiding potential hazards and optimizing your routes.
Emergency Response and Towing
Even with meticulous planning and maintenance, unforeseen emergencies can arise at sea, and having a reliable partner for emergency response and towing is indispensable. To prepare for such situations, Miller Marine Services offers prompt and reliable emergency response, ensuring the safety of your crew and vessel. Our skilled and experienced team is equipped to handle various emergency scenarios and ready to assist in times of crisis, swiftly responding to incidents and providing timely support to protect lives, the environment, and your valuable assets.
Efficient Fuel Management
In an era of rising fuel costs, optimizing fuel consumption is essential for both cost savings and environmental responsibility. Miller Marine Services employs state-of-the-art fuel management techniques to help your fleet achieve maximum efficiency. By analyzing fuel usage patterns and implementing smart strategies, we ensure that your vessels operate economically without compromising performance.
Safety and Compliance
Safety is paramount in the maritime industry, and adherence to regulations is non-negotiable. Miller Marine Services prioritizes safety and compliance. We conduct thorough safety inspections to identify potential hazards and ensure compliance with industry regulations. Our experts carry out meticulous inspections on navigation systems, life-saving equipment, fire suppression systems, and more. By prioritizing safety, we aim to provide you with peace of mind during your maritime operations on Long Island.
Contact Miller Marine Services Today!
As you set sail on your maritime endeavors in Long Island, having reliable and expert marine services on your side is indispensable. Miller Marine Services stands ready to be your trusted partner in achieving safe and efficient operations. Our commitment to quality content extends to every aspect of our services, ensuring you receive the best solutions tailored to your unique needs. Contact Miller Marine Services today and let us steer you towards a successful voyage.